Science Made Public is an annual, summertime series of publicly accessible talks by scientists and engineers at the Woods Hole Oceanographic Institution. All talks take place on Tuesdays at 3:00 p.m. in WHOI's Ocean Science Exhibit Center, 15 School Street, Woods Hole.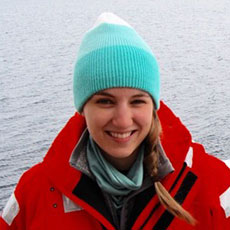 August 9 – Breaking the Ice: Tracking the Effects of Climate Change in the Arctic
Lauren Kipp, Joint Program Student, Marine Chemistry & Geochemistry Dept.
The Arctic is particularly susceptible to climate change, but little is known about how increased temperatures, diminishing sea ice, and the thawing of frozen land will affect the Arctic Ocean and its ecosystems. Last summer, researchers from all over the world traveled to the Arctic Ocean to measure ocean chemistry and gain a better understanding of this unique environment. Learn about how the Arctic is changing in response to a warming climate, how we can measure those changes, and what it's like to conduct research at the top of the world.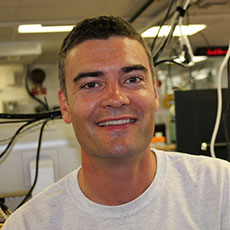 August 16 – Living on the Edge: A Bio-physical Cruise on the R/V Neil Armstrong to the New England Continental Shelf Break
Gareth Lawson, Associate Scientist, Biology Department
At the edge of the continental shelf, the water depth drops off abruptly from a few hundred feet to more than a mile deep. This is a highly dynamic area, influenced by a variety of currents and processes, and is also home to a multitude of marine organisms, from plankton to commercial fish to whales. Come learn about a recent cruise on the research vessel Neil Armstrong to the New England shelf break, where an interdisciplinary team of WHOI scientists and students deployed a sophisticated suite of instruments and nets to understand how ocean physical processes affects the marine ecosystem.
– See more at: http://www.whoi.edu/main/smp-2016-talks#sthash.fQ1xJeYU.dpuf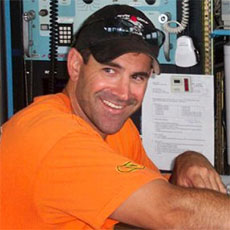 August 23 – How to Sink a Boat: The Ocean Engineering Behind Alvin and Other Deep-sea Manned Vehicles
Bruce Strickrott, Alvin Manager, Operational Scientific Services
Alvin and other deep-sea manned submersibles are complex machines with high-tech systems. But the principles of diving a deep-submergence vehicle are based on the fundamentals of physics, hydrodynamics, and engineering. This presentation includes a brief history of submarine systems (1600s through 1900s) and lessons on the basic concepts that take Alvin and other deep-sea manned vehicles safely to and from the seafloor.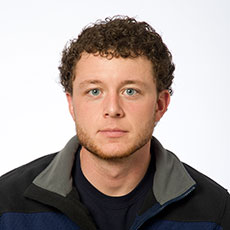 August 30 – Understanding the Secret Lives of Sharks
Camrin Braun, Joint Program Student, Biology Department
Scientific knowledge of iconic fishes like the great white shark is limited. We have little generalizable knowledge about what they eat or their feeding behaviors, where they go to mate or to breed, or "why" they do almost anything. For all other shark species, we know even less. Learn how researchers are using cutting-edge, satellite-based tags on sharks in our back yard on Cape Cod to answer some of these basic questions about sharks.
– See more at: http://www.whoi.edu/main/smp-2016-talks#sthash.D5Oj98m2.dpuf